FSV Erlangen-Bruck cricket team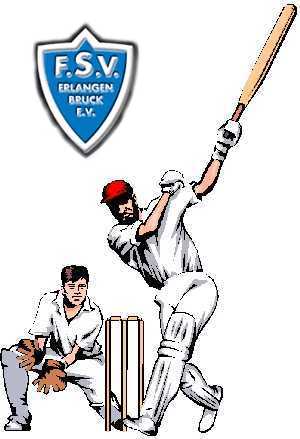 FSV Cricket Erlangen
Since 2011. In Erlangen, Tennenloherstraße 68, 91052 Erlangen. Most people in Germany don't know very much about cricket and not very many know that there is a very fast growing cricket scene here, especially in Munich, where there are more than 11 registered cricket teams. The Bavarian cricket league is very competitive.
FSV Erangen Bruck has 2 teams and about 33 members. The ground fulfils all cricket requirements. Boundries can be set bewteen 55 and 70 yards. We play on a Flicx cricket matting according to BCV, DCB and ICC standards.
The first players signed up early 2010. We are a very Multi National club and seeing as cricket is mostly played in the common wealth countries, we have players from India, Pakistan, England, Australia and Sir Lanka. Our cricket coach speaks English, German and Urdu/Hindi so communication is easy.
For team communication, we use Facebook. We post our pictures at Google Picasa (Fsvcricket) und our videos on YouTube (Fsvcricket).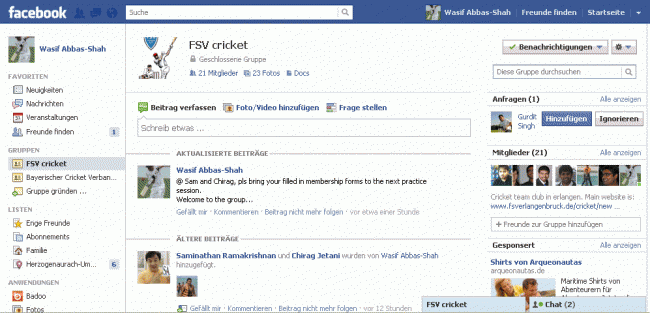 For further information about FSV Erlangen and membership forms, go to http://www.fsverlangenbruck.de/verein/aufnahmeantrag If you have any questions before you sign up, you may contact our cricket coach. See below.
Wasif Abbas, Cricket coach. TEL: 01735981823 wasifabbas@gmx.net
Websites of interest:
http://www.cricket.de
http://www.facebook.com/groups/184926838217049/